About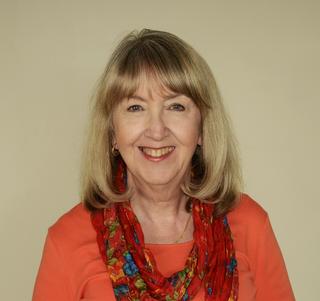 Hi, I am Cheryl Playne – creator of artbyCheryl. I live on the beautiful North Shore of Auckland.
I loved art from an early age and was always drawing and painting as a child. I was very blessed to have an amazing art teacher at secondary school in England who encouraged me to "loosen up" and try abstract art instead of always reproducing exactly what I saw. I dearly wanted to go to art school but chickened out and chose the safer option of getting a job in administration instead. My lunchtimes, however, were often spent in the city art gallery.
In 1975 I immigrated to New Zealand and my own art lay dormant for a number of years while I settled into my new life in a new country and then raised my family but it was revived several years ago when I took a couple of classes in abstract art with the very talented Ken Garrett at Browns Bay Recreation Centre. Ken continued where my school art teacher had left off all those years ago and encouraged me to try new styles and techniques.
As I allowed myself to explore my newly-discovered passion and experiment with the wonderful new generation of paints and mediums I found myself constantly being drawn to texture and colour and most of my paintings have some element of texture as the base. I rarely know how the painting is going to turn out when I start. I lay down some texture, decide on a colour combination that I want to try and, as I work, the ideas start to flow and take shape.
I love abstract art. I see it as a different way of looking at the world around us – like looking at the land from an aeroplane or looking closely at a flower with a magnifying glass it can give a different perspective on life and the creation all around us. I am always intrigued too when people tell me what they can see in my paintings.
I work mostly in acrylic paints and mediums, but have also ventured into the world of oil and cold-wax medium which I also love. While searching for a fabric hardener to use in my mixed-media paintings I discovered Powertex and that has opened up a whole new range of fascinating techniques to experiment with. I am currently making figurines and altered vessels and find that I really enjoy working in 3D for a change.
You can see more of my work on Instagram or Facebook and I can be contacted at [email protected] if you have any questions.